TRANSLOG Connect Congress is the market leading cross-industrial B2B business summit for transportation, logistics and supply chain management professionals in the Central Eastern European region taking place annually in November, in Budapest, Hungary. With its 500+ participants from over 30 countries in the region and beyond, the Congress – to be held for the eighth time on 13-14 November 2018 – is a great platform to benchmark and network with an exclusive group of senior peers. We are here to help and accelerate the effectiveness of your marketing strategies, maximise ROI and stay ahead of the competition.
TRANSLOG Connect Congress 2016
TRANSLOG Connect Congress 2017
UP-TO-DATE MARKET INSIGHTS
In order to ensure the quality of the programme, we work closely together with leading local and regional associations, European and international media partners and our Programme Advisory Committee, whose members are well-known logistics experts of leading international companies. The conference programme offers the most up-to-date market insights into supply chain management, logistics, production, IT, transportation and warehouse management-related topics.
NETWORKING OPPORTUNITIES
Our event presents a unique opportunity to establish and develop fruitful, long-term and valuable business relations.
Leading directors from all important players across various industries from automotive, electronics, retail, food & beverage, FMCG, chemical, oil & gas, heavy industry & steel and beyond are attending our B2B events each year to meet the key logistics, software, consultancy, transportation and warehousing service providers.
RETURN ON INVESTMENT
At TEG, we understand how challenging it is to find the right person, from each company at a time when they are ready to invest.
We are experts in supporting companies to increase their ROI, reducing sales cycles and accelerating the time-to-market.
TRANSLOG Connect invites only senior decision makers with a purchasing power who are looking to invest into new services and solutions.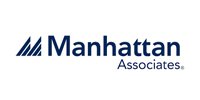 "TRANSLOG is becoming quite clearly the main event for Central Europe and Eastern Europe in terms of logistics. So hence it was very important for us to be here again."
Martin Lockwood SENIOR DIRECTOR EMEA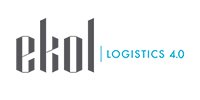 "This platform gives us an opportunity to give presentations to our customers, we save a lot of meeting time, man power and it helps us to develop our brand, it's a good return of investment."
Murat Kavrar GENERAL MANAGER OF SALES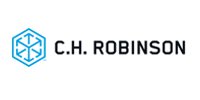 "The organisation is so committed to make sure that we get a lot of appointments in a very short period of time, without neither one of us, as supplier or the others as delegates have the feeling that they 're being pushed. It is that magic that makes it one of the most valuable conferences we have in Europe I can honestly say that."
Jeroen Eijsink PRESIDENT OF EUROPE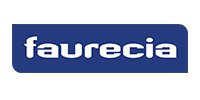 "It was interesting to meet this quantity of providers in such a short time. It was possible to see some innovations and also have access to some very good presentations. Without doubt to repeat next year."
Jose Antonio Silva SUPPLY CHAIN DIRECTOR EUROPE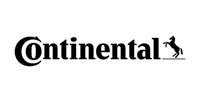 "There is nothing to reprehend, everything was perfect: organisation, place, timing."
Jaroslav Pokorny PLANT LOGISTICS MANAGER
PROGRAMME ADVISORY COMMITTEE 2017
ABOUT THE VENUE AND LOCATION
Hungary's strategic position in the heart of Europe and its role as one of the major transport junctions in the Central and Eastern European region makes it increasingly important as a regional distribution centre. Due to the highly developed infrastructure and well established logistics background, companies can benefit from remarkably high efficiency; therefore a number of international manufacturers are among those that have invested in local manufacturing and regional distribution centres.
Budapest is a city of full of surprises and wonder, with its lively centre, pretty parks, majestic river, tall church spires and lavish spas. One of the most exciting cities in the world, Budapest is full of secrets, hidden spots to explore and old favourites to revisit. This is the city where being bored is not an option. Experience it yourself in the Budapest Congress Centre, the largest, most modern congress and meeting facility in Hungary. The Novotel Budapest City connected to the Budapest Congress Centre offers 319 new Novation rooms.